The principal activity of MHS is provision of helicopter and other air transportation services. We provide services as follows: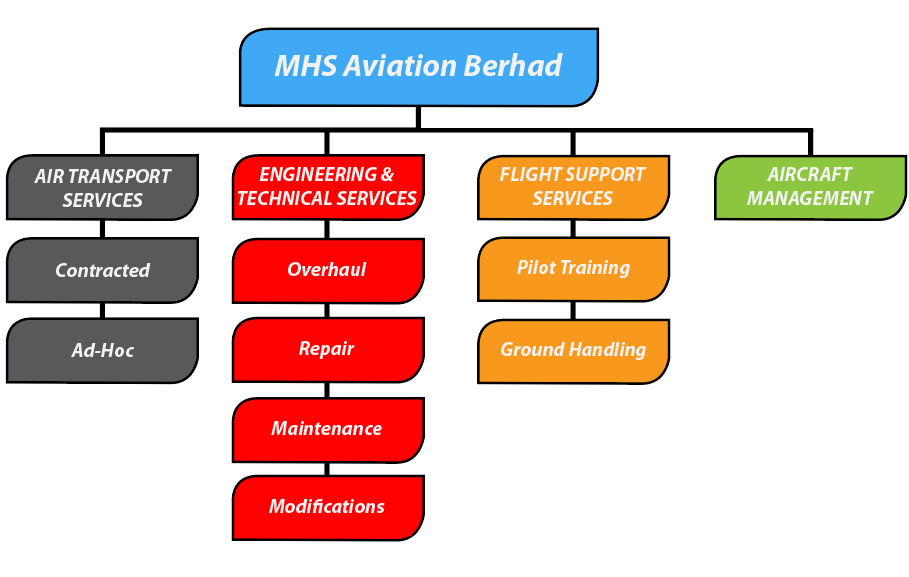 In the past, we served  multitude of oil companies including:
MHS Aviation has established itself as the premier helicopter services provider in Malaysia. The company has demonstrated its competitiveness locally as well as on the international stage.